5 May 2020
Minister Thulas Nxesi reiterated that labour centres are closed to the public during lockdown.
The Department of Employment and Labour minister Thulas Nxesi has reiterated that labour centres remain closed to the public for the duration of the Covid-19 nationwide lockdown.
Nxesi responded after the department noted with concern reports of members of the public visiting labour centres in large numbers to collect social grants on 4 May.
According to reports, large groups descended upon labour centres in Alberton, Port Elizabeth, East London, Grahamstown, Graaff Reinet, Queenstown, Uitenhage, Pinetown and Cape Town to collect their R350 social grant.
[MEDIA STATEMENT] Department of Employment and Labour concerned about public visiting labour centres in huge numbers.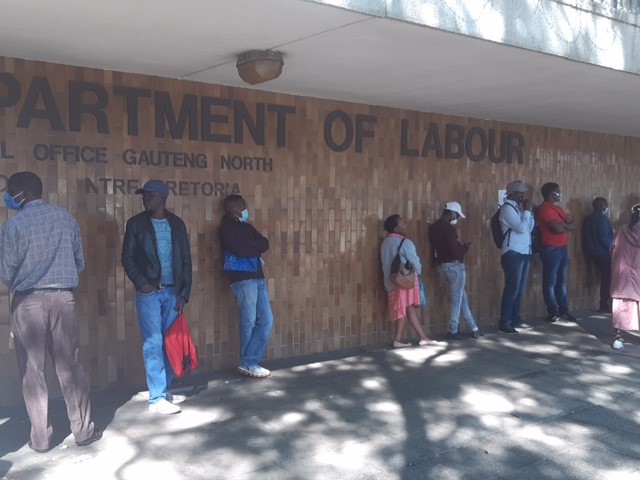 According to a statement by the Department of Employment and Labour, social grants are the purview of the Department of Social Development and not the Department of Employment and Labour.
Minister Nxesi said, "This decision is part of government's efforts to curb the spread of the virus by minimising and avoiding physical contact. This is in the best interest of both the public and employees of the Department. While our labour officers continue to process claims to ensure that claimants receive their UIF disbursements on schedule, the centres are not open to the public."
Unemployment insurance beneficiaries are urged to submit their applications online and/or drop off their applications inside the drop-off facilities outside labour centres countrywide. Beneficiaries can also visit www.ufiling.co.za or call the UIF on 080 003 0007.
Source: Fourways Review at https://fourwaysreview.co.za/352139/covid-19-department-of-labour-not-open-for-collection-of-social-grants/